It's New Year's Eve!  We're always in shock when the end of the year approaches and we start reflecting on the seriously amazing weddings we've photographed over the last 365 days.  So we pulled a few of our favorite images to share as a 2013 Year in Review post!
Onto the first… look at this riiiing!  This gorgeous emerald cut stone is pretty much to die for.  Way to go Shawn!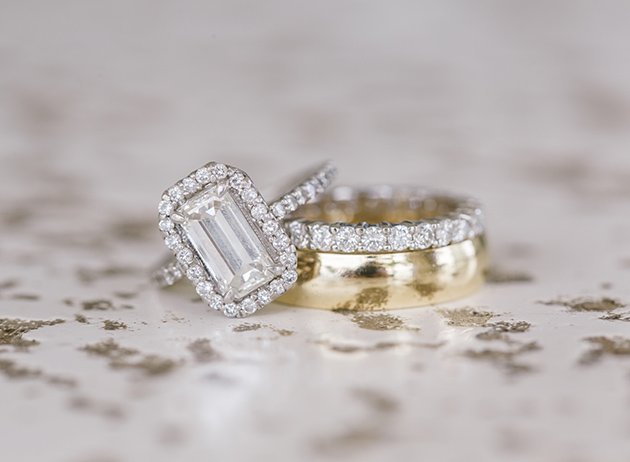 The moments a bride is getting ready holds so much anticipation and meticulous preparation.  Here are a couple of our favorite getting ready moments.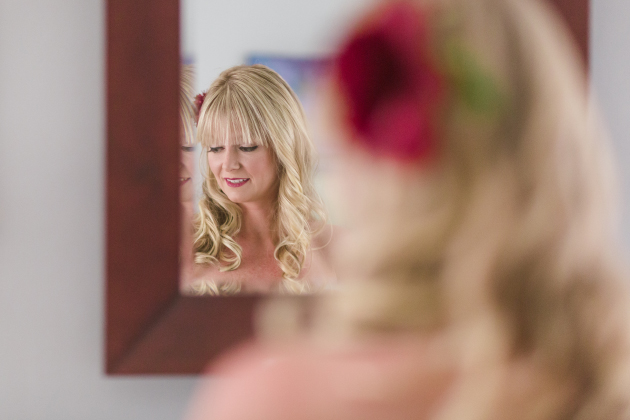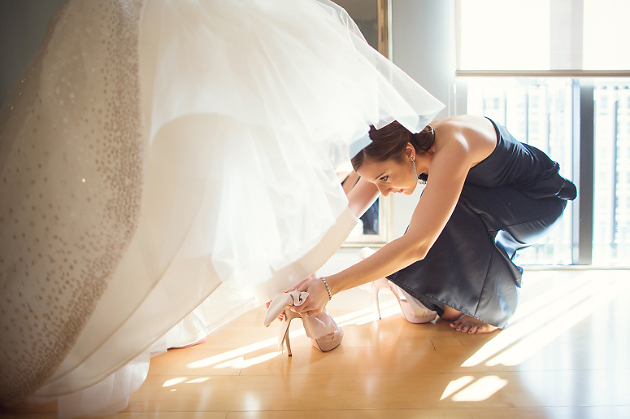 All our brides' dresses are beautiful, but we always seem to have a few in our minds that were exceptionally striking, these being Karen's, Lisa Marie's, Veronica's and  Jenna's.





This year we got to travel to two pretty amazing destinations for weddings… New Gloucester, Maine and Ocho Rios, Jamaica.  Maine and Jamaica were each extremely beautiful in their own ways!  Thank you to Caleigh & Brandon as well as Karen & Dave for trusting us to capture your memorable weddings.






One of our favorite bouquets this year is this gorgeous pouf of pink!  We're not sure if they are roses or peonies, but we know they are perfect!

Ah the first look… this has to be my favorite first look reaction of the year.  Mike's excitement can't help but make us smile!

We thought this was the most picturesque church we've seen yet.  The grounds were an amazing backdrop for Jordan & Jason's wedding portraits.

We get pretty giddy when we're able to capture true emotion in our photos.  I love the way Dana is pulling Kevin closer to her by his jacket. Below you can see how relaxed and in love Rini is with Brent.



Our favorite bridal party shots from this year are below.  Dana & Kevin's classic bridesmaids and groomsmen look perfect in front of the Windsor Chapel.  Christina & Jay's attendants look beautiful at their McKee Gardens wedding and we loved how Cara & Rob's party looks against the Royal Poinciana Chapel in Palm Beach.



This past year we were so excited when one of our favorite blogs, Ruffled, contacted us to plan and photograph an editorial shoot exclusively for their blog.  They were going to post it around Valentine's Day so we went with a cute little sparkly love theme.  And it worked out that one of our past couples modeled for us, so fun!




Everyone loves a great party… especially when the DJ makes it rain.  I was awestruck when confetti canons went off at Lisa Marie & Mike's reception.  I love this shot of the bride taking it all in at the center of the dance floor, just perfect!


We love being able to photograph weddings in historic venues all over the state of Florida.  Some new locations to us in 2013 were the Colony, the Flagler Museum, and the Hemingway Home.





Now although this year has been exciting for us professionally, we've also had some exciting personal moments.  We've added another Vitalic Baby to the mix… Juliet was born on September 19 and we couldn't be more excited about her addition.  Big sister Amelia turned 4 and BFF Tanner turned 3 this December!  We're so lucky to have these little people in our lives.  So on that note, we hope everyone has a happy & healthy 2014 — Happy New Year!